1966

The mother company Total Industrial Limited was established. Over 50 years in business, TOTAL witnessed the transformation of Taiwan from agriculture life style to a contemporary industrial society, and also the rising and fallbehind of Taiwan economy. TOTAL team has been following the Founder's Taiwanese spirit of diligent, humble and honesty to run the group in consolidated steps.



1980
Metallic Material Department was formed due to the shortage of natural resources in Taiwan. Honorably TOTAL won quite many European, Japanese and South African suppliers' trust and became exclusive agents for them. All kinds of non-ferrous metals were promoted and sold to various different applications in Taiwan.
1990
As Taiwanese electrical and electronic industries moved over to China,
Total merged a diecasting company Dragon Diecasting Co. Ltd. (later changed name to Evercast Precision Ind. Corp.) and devoted into precision diecasting tooling and parts for various 3C industries. This has led Total to a different path for material application.
2000

TOTAL and East Union Co. Ltd. joint ventured and set up the 'Kunshan Union Metal Co. Ltd.
' in Kunshan City, Jiangsu Province China in 2004. This plant provides slitting service for high grade copper alloy strips since then.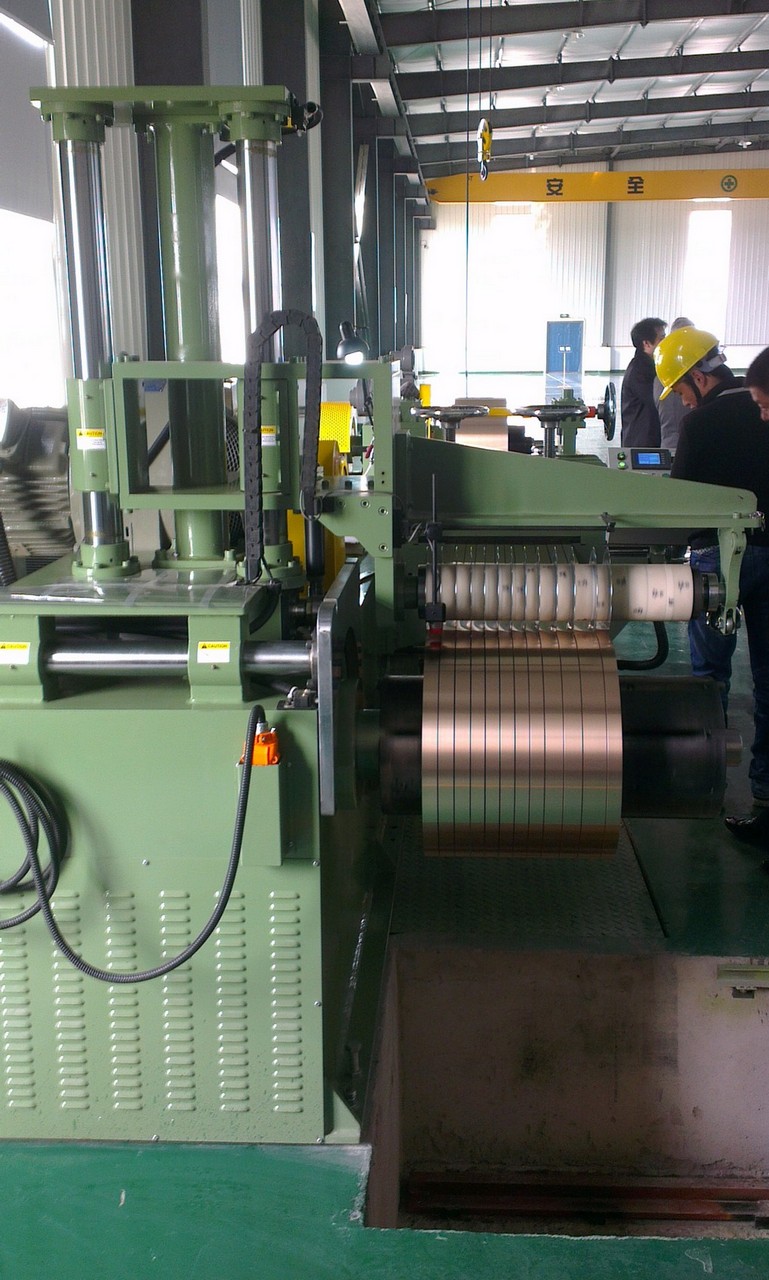 2010

TOTAL spun off the Metallic Material Department and formed a 100% owned Total Applied Material Co. Ltd. (TAM) in Taipei, and in the same year, built up Total Applied Material (Huaian) Co. Ltd. in Huaian City, North of Jiangsu Province to provide additional slitting service for copper, aluminum and stainless steel strips. Meanwhile, Huaian also started sales of zinc and aluminum alloy ingots for diecasting industry in surrounding regions. Both Kunshan and Huaian plants were certified for DIN EN ISO-9001:2015 quality management system respectively.
2015

TAM decided to reinforce Taiwan market as the R&D for new electronic and electric industry returned to Taiwan overwhelmingly, such as IGBT or charging devices for high power grid or EV car. TAM Team recommend suitable alloys for special applications with years of experience and knowledge. The R&D teams of our customers benefit from our service for no need to source these materials from no where. Once the products come to mass production in China, our China Teams will take care of customers' need locally. It's a seamless service from the very beginning until the MP.

In recent years, aside from the materials mentioned above, TOTAL implemented materials made by local Chinese manufacturers. Thus, the product line is extended to Brass, Copper, Phosphorus Bronze,

​

Nickel Silver Copper, Bery

llium Copper, Titanium Copper, High Performance Copper Alloy, Cu-Al/Cu-Cu/Cu-SUS Composite material, High Performance Aluminum Alloy, Stainless Steel, Zinc Alloy, Aluminum Alloy, ...etc. Material Shapes include wire, rod, strip, composite, tube, plate, ingot, ...etc.



From then on, TOTAL has affirmed that we are standing here in Taiwan, extened our service from Jiangsu throughout every cities in China and even ASEAN countries. We always service our customer with professional and enthusiastic attitude and best quality in order to make best material solution and save cost for our customers. We are confident that we're your best partner for your business. Looking foward to collaborate with you~
---
---